Cross Country 2014/15
Brilliant end to the season U13 Boys league Champions
Sean Kelt Runner Up U13s
Finlay Todd Runner Up U17s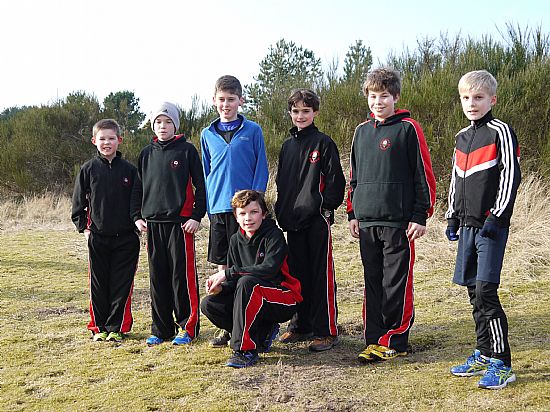 14th February NAAAC at Nairn
Book your seat on the bus now. Contact Tom
31st January 2015 RCAC at Evanton
17/01/15 Forres Harriers
Results
Inter District Cross Country Meeting
Huge congratulations to our athletes who have been selected to represent Team North at Holyrood on 10th Jan 2015, in the Inter-district meeting. Sean Kelt, Lewis Urquhart, Finlay Rutter, Finlay Clarke, Finlay Todd, Adam McLennnan Reserve, Hamish Kerr Reserve
North District League
Wow, what a great start to the Cross Country Season! Very well done, to all at the half-way point in the league. Onwards and upwards, Enduros. Up to date Overall Results are now on the website www.northleague.co.uk, but when did we last see the likes of this:
U17s 1 Geddes James IH 2 Maclennan Adam RCAC 3 Kerr Hamish RCAC 4 Matheson Logan RCAC 5 Shaw Luke IH 6 Todd Finlay RCAC
U17 Teams
RCAC 288 283 286 857
IH 98 297 295 690
ES 293 0 187 480
Moray Road Runners Report
MRR at Elgin 15th Nov Top Class Cross Country Show from a host of Black n Reds at today's Run 4 It League match at Elgin. I don't think I've seen so many BnR vests out on a course as I did today and to have two teams of 8 out in the U11 & U13 boys races was very heartening, especially as they did so well. I'll leave the shout outs until the results come in, cannae wait. Results in see below.
Very, very impressed by everyone today, stunning runs all round, especially one of our U13s (who shall remain nameless, but was running his first CC race.) He was doubled over yards from the finish line doing what bodies and stomachs do when they've been pushed to the max, then wiping down and crossing the line. You little beaut!
Many thanks to Moray Roadrunners for hosting, a lovely but tough course.
Condensed Results:
U11 Boys 2nd Team Angus Rutter 4th Alistair MacKay 5th Hamish Whiteside 10th Fergus Whiteside 11th Kian Kelt 17th Ruaridh Ellen 22nd Sorley Todd 33rd
U11Girls Morag Hickey 14th on her first outing
U13 Girls Rona Robinson 21st
U13 Boys 1st Team Sean Kelt 2nd Finlay Rutter 4th Lewis Urquhart 5th Alex Ellen 14th David Hall 23 Sam MacKintosh 24th Alexander MacKay 29th Eric Todd 31st
U15 Girls Erin Robinson 11th Kilda Lynch 16th Eilidh Johnson Injured
U15 Boys Hamish Hickey 16th
U17 Men 2nd Team Finlay Todd 2nd Adam MacLellan 6th Hamish Kerr 8th Logan Mathieson 9th
Senior Men Tom Mathieson 3rd Last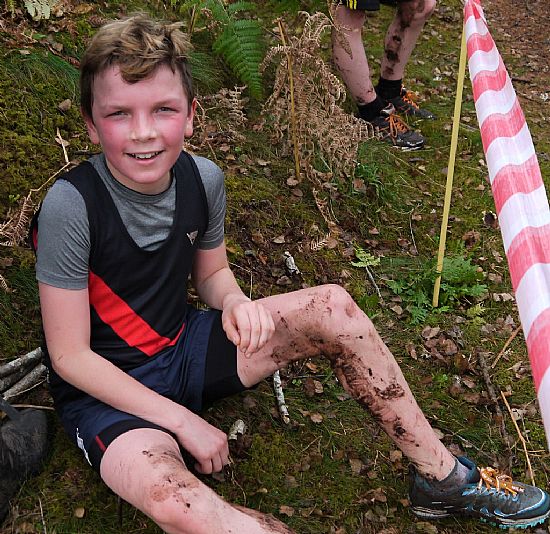 MRR Consent Form for under 16s travelling alone.
Contact Tom for a seat on the bus
04/10/14 Caithness AAC Results: CAAC Results
01/11/14 Keith & District Results: Keith Results
15/11/14 Moray Road Runners MRR Results
17/01/15 Forres Harriers
31/01/15 Ross County AC
14/02/15 Nairn AAAC
ND Relays - 11/10/14 Evanton - Results: ND Relays Results
ND Champs - 29/11/14 Dores, Inverness ND Champs Info
National events:
National Relays - 25/10/14 Cumbernauld
National 4K Champs - 09/11/14 Bellahouston
Interdistrict Champs - 10/01/15 Holyrood
National Masters CC Champs - 31/01/15 Kilmarnock?
National CC. Champs - 21/02/15 Falkirk
National Young Athletes Road Race - 15/03/15 Glasgow?
National 6/4 Stage Road Relays - 28 or 29/03/15 Livingston