Gallop N Grind Fort William
Added on 31 August 2011
The FBG's ventured into new territory last Saturday and took part in their first duathlon, The Gallop and Grind in Fort William.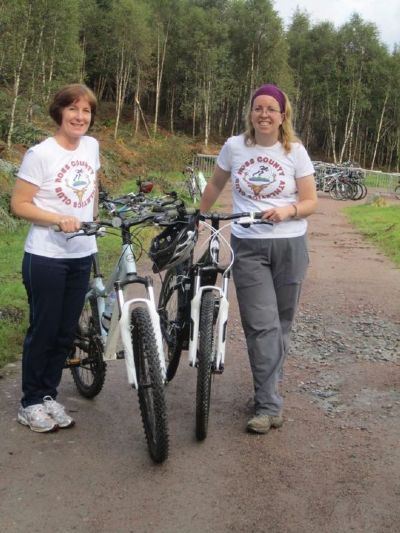 Advertised as a three and a half mile run followed by a nine and half mile mountain bike ride; however it turned out to be about a four and half mile run, first three of which were uphill! That said the stunning scenery of the highest peak in Scotland and the fantastic roller coaster downhill section of the run made this truly worthwhile taking part in.
Alison had the lead on the run but Annelise was making up ground quickly on the bike section and as it turned out Alison was only a couple of minutes in front by the finish.
Highly recommended to any club members for next year. Young and old. Great day out, Great fun! 16 Competitive Senior Women took part - Our ladies were 7th and 8th. Well Done!
| | | | | | |
| --- | --- | --- | --- | --- | --- |
| Senior | Female | Alison | Cameron | 01:35:40 | 7 |
| Senior | Female | Annelise | Glew | 01:37:46 | 8 |