Puffin Pool 5k Fun Run
Added on 28 September 2011
What a fantastic turnout for the 5k Fun Run on Sunday 25th September! We had around 50 pre-entries and had expected probably another dozen or so entries on the day, but low and behold upon our return from putting up the direction arrows and km markers we were met by a busy throng of people lining up to sign up for the event. We had more than 100 participants in the end.
Slightly chaotic but we got there in the end and the competitors in the disability race set off at 2pm, winners of this group were Male - Gerry Walsh and Female Ann MacLeod. A great effort made by this entire group.
We had a large turnout of walkers this year too and some of them completing the course in very quick times. Brian Cameron and Paul Atherton finishing in a time of 37:45 as joint winners; well done guys!
The weather staying dry just! It was then time for the runners to pound the pavement, a massively improved field upon recent years set off at 3pm. First home was Senior Male Donnie MacDonald – Inverness Harriers in a time of 16:57, he was however closely followed by Ross County A C's Luke Shaw in a time of 17:33 to win the Junior Male trophy. Other winners were Male Veteran - Peter Hoffman – 20:54. Mairi Gilmour – (Ross County A C) Junior Female 23:11, May Hayden - Female Veteran 26:41. Sylvia Burry (Dingwall Jog Scotland) – Senior Female 24:42
Senior team winners – Dingwall Jog Scotland,
Andrea Manson, Nicola Caldwell, Thomas Mathieson, Sylvia Burry

& the
Juniors – Strathpeffer Flyers – Luke Shaw, Douglas Holland , Tom Hoffman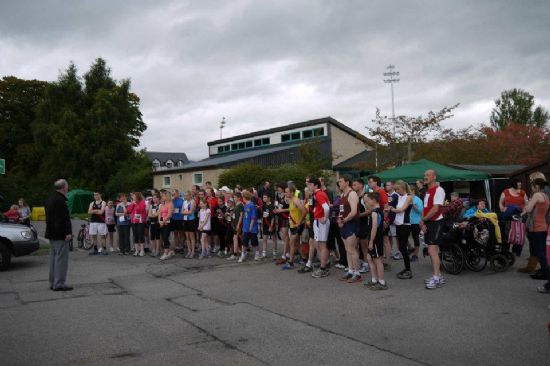 Check our Facebook page for more photos!